.
I N LIFE, YOU ESTABLISH RELATIONSHIPS WITH PEOPLE YOU MEET. If you play by the rules, you will improve and strengthen your relationships.
Playing by the rules in human relations means accentuating the other person's positives and downplaying the negatives. Revel in your friend's best qualities and let the inconsequential faults slide. Your friend will get to appreciate your little acts of kindness in the long run.
You may be tempted to put the blame on your friend when you are angry or frustrated. This puts your friend on the defensive, and makes him believe all you see are mostly his bad qualities and seldom his good.
Instead of trying to improve the other person, your best course would be to change yourself for the better. It makes your friend feel better when you address your own flaws, as you seek the best in him.

When your friend annoys you, he may be acting in good faith, not realizing the effect of his action on you. Assume his intentions are mostly good, and be more understanding and tolerant.
If misunderstanding arises, inject some gentle humor into the situation. Solve problems and issues constructively, so that respect is maintained all throughout.
Relationship in Marriage
You may think that to make your relationship in marriage work, all you need is love. What you may not know, however, is that it takes more than love for a successful relationship.
In the course of your relationship, you may experience emotional pain and discomfort every now and then as a result of this loving relationship. When this arises, you may have apprehension in dealing with it directly and avoid the issue at all.
However, emotions just do not go away easily. Sadly, they express themselves later in such undesirable forms as aggressiveness or withdrawal.
Those who positively deal with their emotions, talk it out. If this is not enough, they resort to the numerously available relationship books, couples' workshops, or programs on CD's or the internet
Often, these aids help, but sometimes they don't. In a desperate last resort attempt, they seek professional help. By this time, their relationship has been characterized by a lot negativity, destructive communication, and hurt feelings for a long time before this.
Strengthening Your Relationship
A strong relationship is a safeguard against unfortunate break-ups and divorces. In his video, Noah Hammond presents the following ways in How to Make a Relationship Powerful – Some Quick Tips: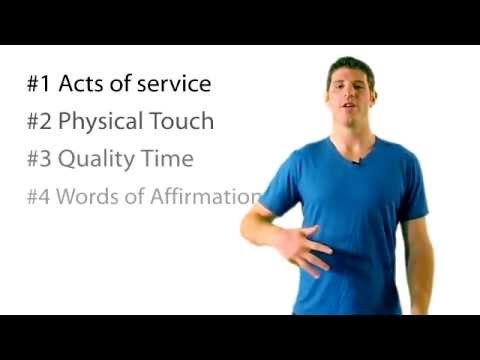 Again, these are his points for making your relationship powerful:
maintain your relationship with self
cocreate the relationship
learn how your partner receives love
empower your communication
Often, the differences between you and your mate is merely a matter of better understanding one another's needs and how they are best met.